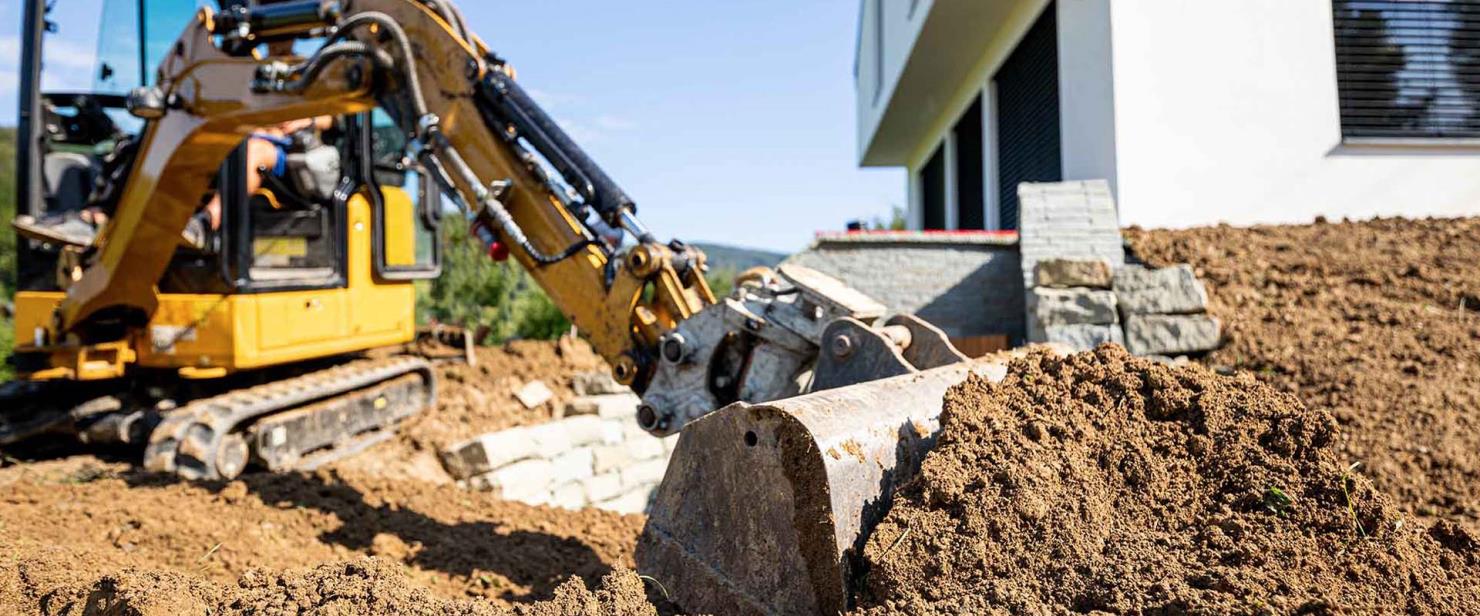 Equipment hire made easy
AFD Plant Hire
How we helped
Established brand presence

Increased organic traffic

More sales leads
The Requirement / Brief
After having Kook successfully execute an online marketing strategy for his company All Fixed Diesels - a locally-owned heavy diesel mechanic service on the Sunshine Coast - business owner Nicholas saw an opportunity to expand their business and created AFD Plant Hire.
Kook was tasked with helping this new business launch and begin generating business.
The solution
To help establish the brand's online presence, Kook designed a multi-page website, complete with copywriting and a logo design. Monthly management projects for SEO, Google and Facebook Ads were also carried out on completion of the new website to help generate website traffic and attract potential customers.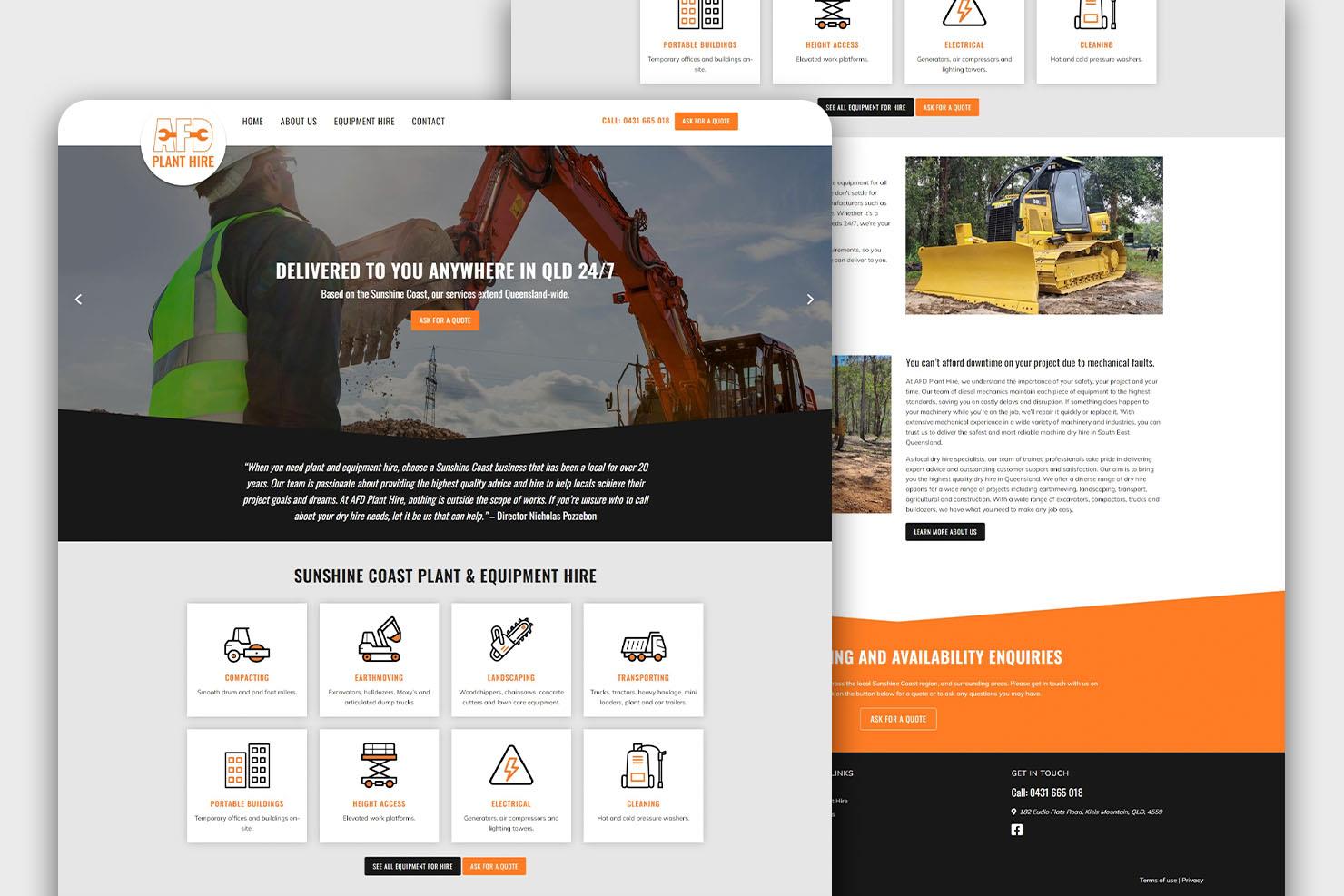 The Outcome
During the last 6 months, organic search traffic for the website has seen a dramatic increase of 143%, more than doubling compared to the first 6 months of the SEO project. Though organic search traffic accounted for only 14% of overall website traffic, it generated a substantial 23% of enquiries and demonstrated outstanding engagement metrics, such as longer-than-average session times and pages per session. Additionally, our Google Ads campaigns were able to deliver 64% of the website's enquiries, at a highly efficient cost per conversion of less than $25.
Details
After the success of their first venture, All Fixed Diesels (a diesel mechanic service on the Sunshine Coast) saw an opportunity to expand their reach in the industry, which is when AFD Plant Hire was born. Due to their previous success, owner Nicholas didn't hesitate to choose Kook when it came to assisting with the launch of AFD Plant Hire, and Kook was brought on board as a trusted partner, responsible for crafting the brand from the ground up.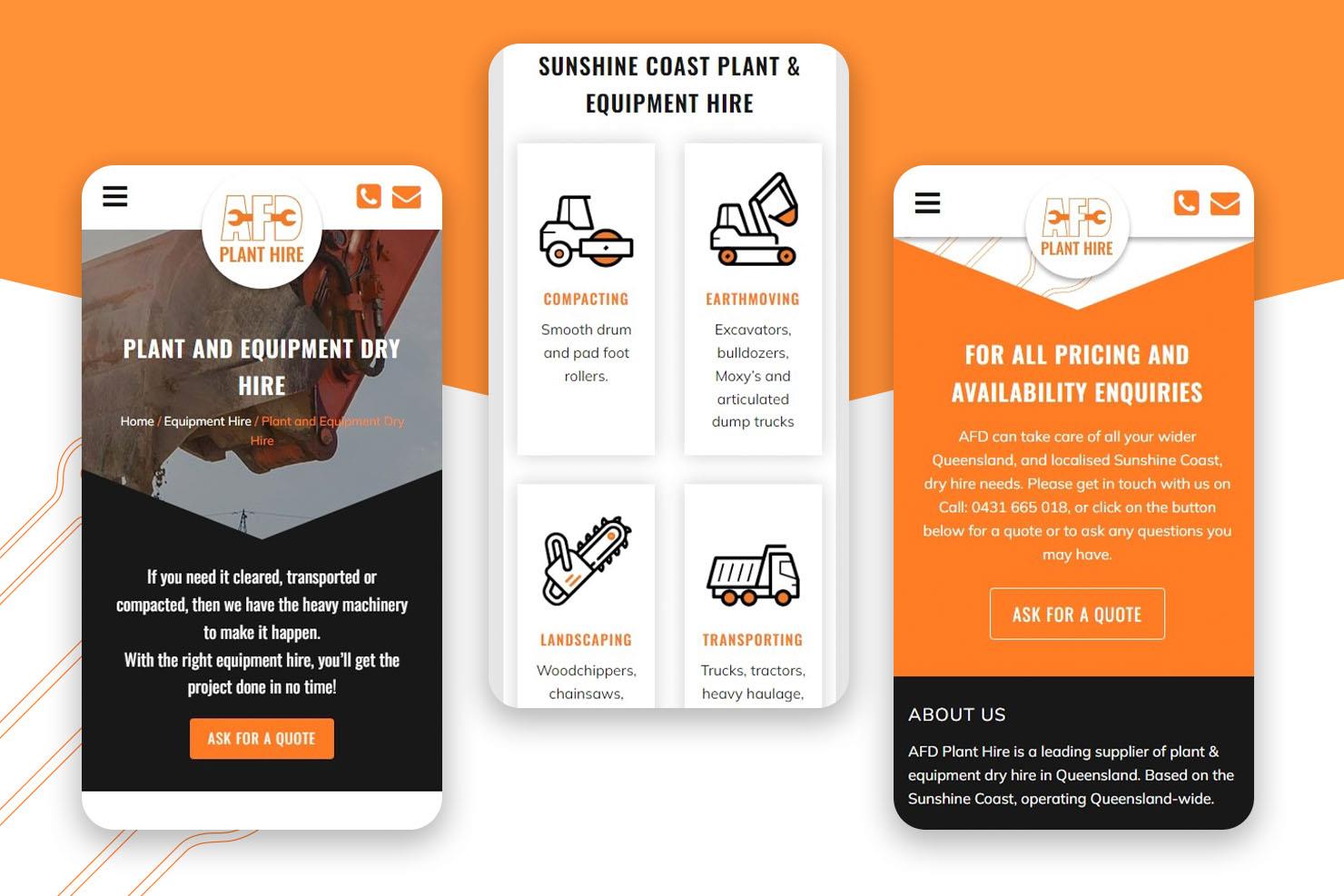 Kook got started by designing a multi-page website for AFD Plant Hire, complete with copywriting for the website and a logo project. Once launched, this was followed up with a complete digital marketing strategy, including SEO, Google Ads and Facebook Ads.
Through a team effort, AFD Plant Hire has successfully been positioned as a leader in the industry and has some impressive wins to showcase.
Users from organic search traffic have more than doubled, increasing 143% in the last 6 months compared to first 6 months of the SEO project.
Organic search traffic delivered 14% of the site's traffic but generated 23% of the enquiries.
Strong engagement rates were observed, including longer than average session times and pages per session.
Google Ads delivered 64% of the enquiries for the website with a cost per conversion of under $25.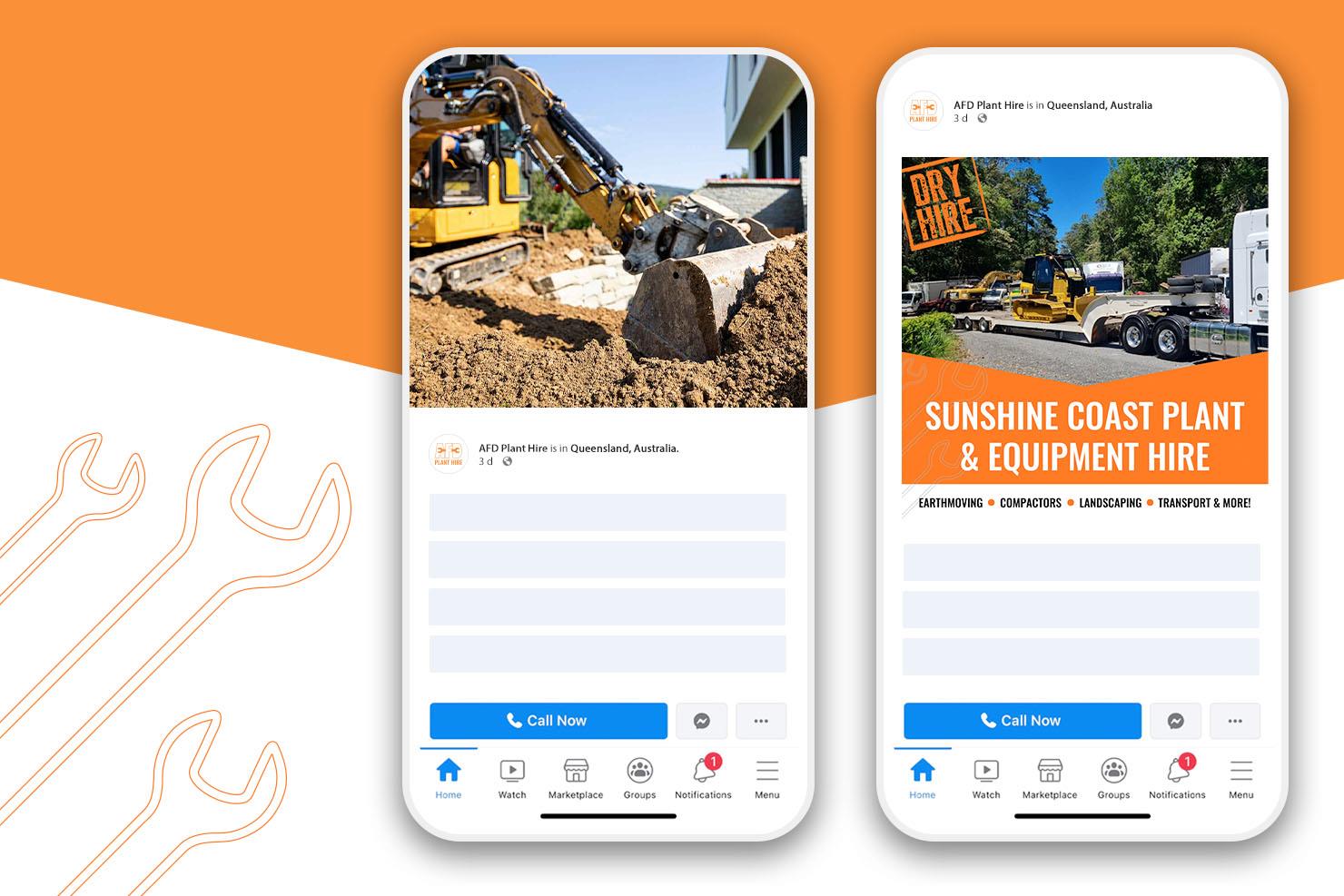 If you want to know how Kook can help your business grow, talk to us today.