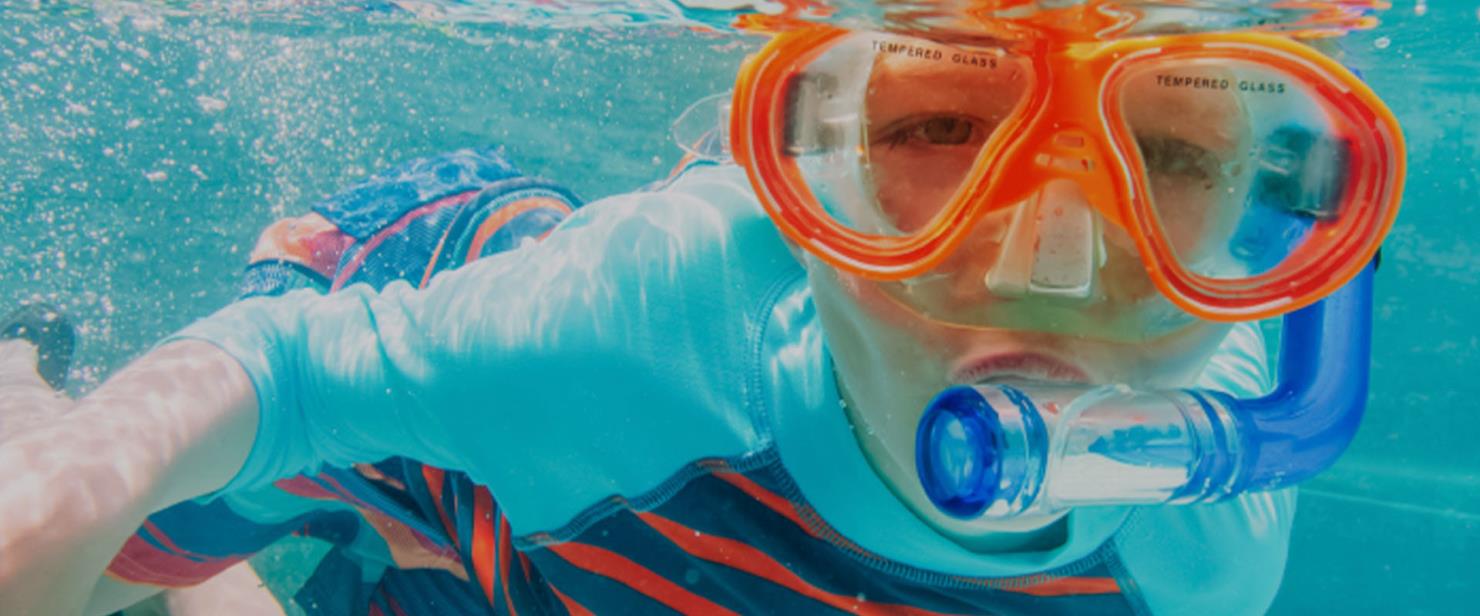 Hot results - ten-fold increase in leads in first week
Oasis Spas
How we helped
Increased organic traffic

Improved page speed

More sales leads
The Requirement / Brief
Oasis Spas is a manufacturer of high-quality spa baths, swim spas and plunge pools. Oasis Spas are sold in over 30 spa stores around Australia and the South Pacific. Oasis first came to Kook in late 2019 to help with development issues on their website. In February 2020, after disappointing SEO, Google Ads and Facebook Ads results from a Melbourne agency, they engaged Kook to take over the day-to-day management of their digital marketing strategy with an objective of growing enquiries for spa sales.
The solution
Kook implemented an ongoing Search Engine Optimisation project for the website https://oasisspas.com.au/, as well as professional management for paid search and display advertising (including remarketing) on Google and Microsoft's Bing network and paid social efforts on Facebook and Instagram including both feeder campaigns and remarketing campaigns to generate website conversions and improve the conversion sales funnel for Oasis Spas and their retailers. When COVID hit in early 2020, messaging shifted to promote "Stay-Cations", encouraging Australians to invest in a spa as they weren't able to travel overseas, and ever since then Kook has helped a/b test different messages to further improve the Oasis Spas digital marketing strategy.
The Outcome
"Within 10 days of Kook taking charge, we experienced internet leads like we have never experienced before." - Craig Peaker, National Manager
Oasis Spas soon reported that their retailers were receiving record levels of enquiries through the website, leading to a dramatic overall increase in leads and sales. Overall traffic on the website has increased 77% with more than twice the number of leads since the new strategies launched compared to the same dates in the previous years. In 2021, leads have seen a further 43% increase compared to the same dates in 2020. On the SEO front, organic search traffic has more than doubled, with almost three times the leads from organic search.
Details
Oasis Spas National Manager Craig Peaker has been thrilled with the results from his Kook digital marketing strategy. According to Craig, "Social Media interaction was growing and our network of retailers nationally could not believe what they were seeing. We made no changes to our SEO, AdWords or Social Media budgets. The only change was the move to Kook Multimedia and it is clear that this was a change for the better." Craig reports that when he was named the National Manager of Oasis Spas and Spa Choice in 2019, the company was using a digital marketing agency located in Melbourne. Craig was very underwhelmed by the results they achieved in his first 2 months at Oasis Spas, and decided to switch to transition to Kook for digital marketing management. "Within 10 days of Kook taking charge, we experienced internet leads like we have never experienced before."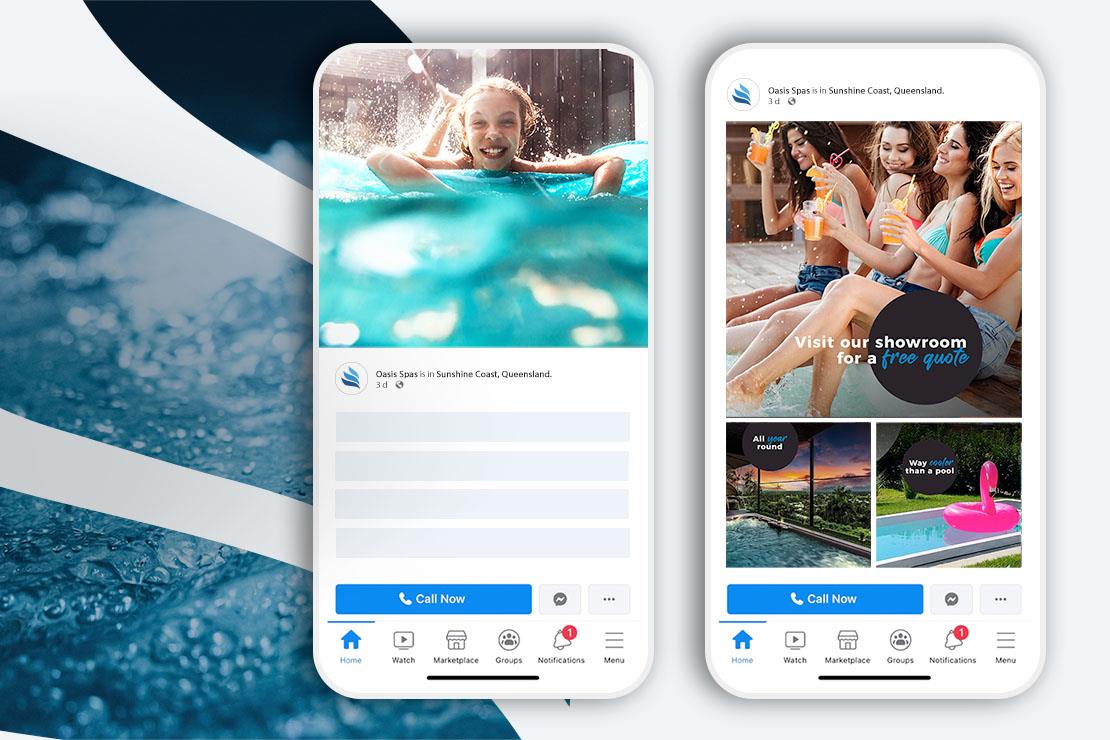 It's been exciting seeing every aspect of the Oasis Spas digital marketing strategy pay off in dividends. Search Engine Optimisation efforts have seen Oasis dominate search results. Before Kook launched the SEO project, previous SEO efforts appeared to be ignoring actual search data, falling into the old SEO trap of assuming what people are searching for instead of relying on what they're actually searching. After keyword research was performed revealing what Australians were actually searching for when looking for a spa, optimisations were made to the site that led to the growth in organic search rankings. Additional wins were achieved through web core vital optimisations, which improved Lighthouse speed scores from 77/100 to 90/100 and resulted in a further 11% increase in organic search traffic compared to 2020, and a whopping 440% increase compared to 2019.
Runs were scored all across the board in the new and improved digital marketing strategy. We've seen 71% more traffic to the website from paid channels since Kook started. But more importantly, there has been over 129% more leads as a result of paid traffic (including Google Ads, Facebook Ads and Bing Ads).
Thanks to investments in conversion rate optimisation and UX/UI design improvements, the Oasis Spas website has seen 32% more website sessions result in a lead, with a 37% increase in the conversion rate on mobile devices. Thanks for a 77% increase in overall traffic from mobile devices, this has resulted in 142% more leads from mobile devices.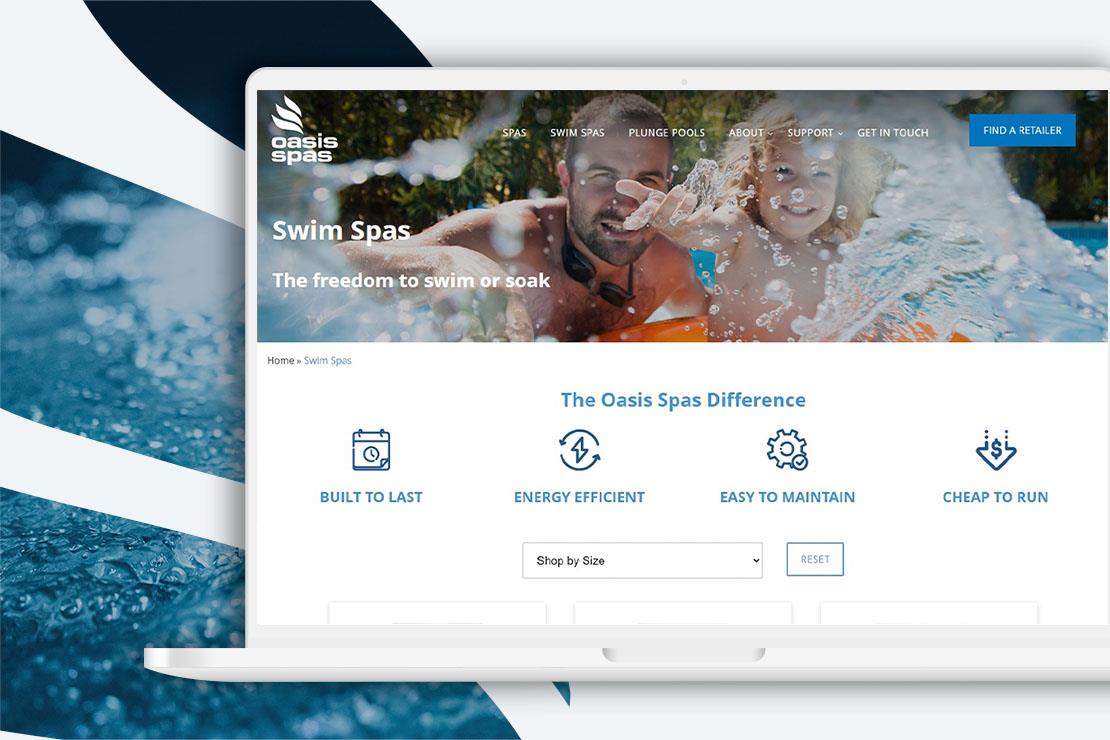 If you want to know how Kook can help your business grow, talk to us today.