Retail sales lead generation SEO success story
A leading Australian spa manufacturer has been achieving outstanding results since engaging Kook for SEO services in February 2020.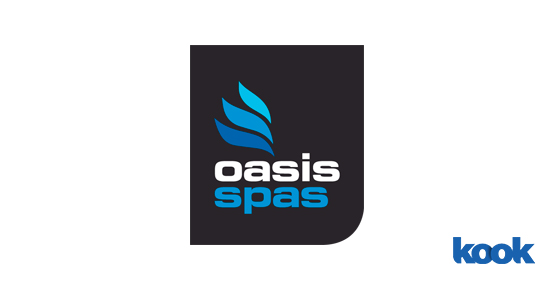 A leading Australian spa manufacturer has been achieving outstanding results since engaging Kook for SEO services in February 2020.
Oasis Spas came to Kook with a goal of increasing lead volume and ultimately boosting their spa retailer sales. Across the first three months as a client of the Sunshine Coast digital agency, the company has experienced significant gains across the board:
Of the keywords being tracked and optimised, 65% have steadily been moving up with less than 1% moving down
The number of keywords sitting in the top 1-3 positions on Google searches has doubled, with the number ranking 4-10 almost tripling
Search Visibility has increased more than 90% (with the biggest up-tick happening after May's Google core algorithm update)
Website Domain Authority increased
The site's keyword optimisation speaks for itself: the Google Search Console graph below shows the overall performance of every single one of the keywords Google associates with the website (above and beyond those being tracked):

When digging deeper and comparing the three months from March to May to the preceding three months (December 2019 to February 2020), it's evident there have been keyword improvements in every area: total clicks (how many times someone clicks through to a website), total impressions (how many times a user see a link to the website in search results), average click-through rate (percentage of impressions that resulted in a click) and average position of the website in search results.
Soon after becoming a digital marketing client of Kook, when signing on for SEO services, Oasis Spas' initial website audit and keyword research revealed a number of missed keywording opportunities.
After identifying these "heavy hitter" keywords, Kook's SEO specialist was able to deliver big improvements in organic search traffic by optimising the site and improving rankings for these previously ignored search terms.
These SEO boosts are reflected in Google Analytics showing steady increases from April 1 onwards for organic sessions (non-ad traffic coming from Google search results) and the period of time an organic user is engaged with the website. This date is when keywording was completed on all the main website pages.

Overall across March, April and May, organic users, organic new users and organic sessions all increased between 22% and 24%, with a dramatic improvement of almost 100% in organic bounce rate (the percentage of people who left the website without interacting with it).
Most importantly, organic leads received jumped by 54%, with the website's lead conversion rate increasing 26.5%.
Oasis Spas and Spa Choice national manager Craig Peaker has reported that his spa retailers couldn't be happier with Kook's digital marketing services.
He says: "Our SEO, Google AdWords and Facebook marketing was being handled by a company in Melbourne. After looking through the data and reporting that had been provided to me for two months after my appointment as national manager, I was very underwhelmed with the results that were being presented. The reports didn't seem to reflect what we were experiencing.
"After meeting with Glenn and the team from Kook, the decision was made to bring these aspects of our marketing to them. Everything was explained clearly and the change to Kook was simple and seamless. Within 10 days of Kook taking charge, we experienced internet leads like we have never experienced before. Social media interaction was growing and our network of retailers nationally could not believe what they were seeing.
"We made no changes to our SEO, AdWords or social media budgets. The only change was the move to Kook Multimedia and it is clear that this was a change for the better."
With Oasis Spas' search engine optimisation work already delivering such impressive results just three months in, the digital marketing team at Kook are excited to see what the rest of the year brings.
It's also worth mentioning that these big SEO wins have been maintaining themselves since the most recent, quite volatile, Google core algorithm update, which shook up keyword rankings for websites worldwide in early May.
Learn more about Kook's SEO Sunshine Coast services.