eCommerce revenue boost follows PrestaShop website makeover
With various eCommerce platforms offering ready-made templates that, DIY online stores are becoming more and more common – yet often the results they generate in terms of sales can be a little underwhelming.
No matter which eCommerce website builder you've created your online store on, Kook's web designers can improve any DIY setup to enhance the look, functionality, user experience and conversion rate to lift your sales volume.
A recent makeover of Australian children's clothing boutique Cupcakes & Cola's PrestaShop website gave it a fresh, modern feel with improvements to branding, site navigation, how products displayed and the overall ease of use.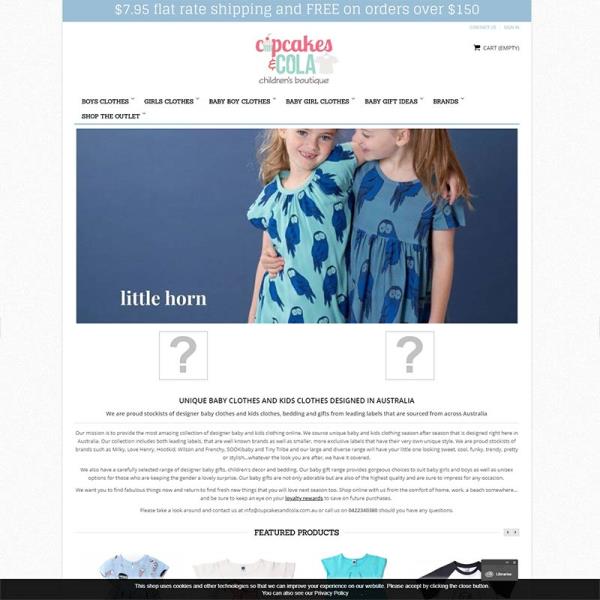 The clothing boutique's homepage before (above) and after (below) the PrestaShop ecommerce website makeover.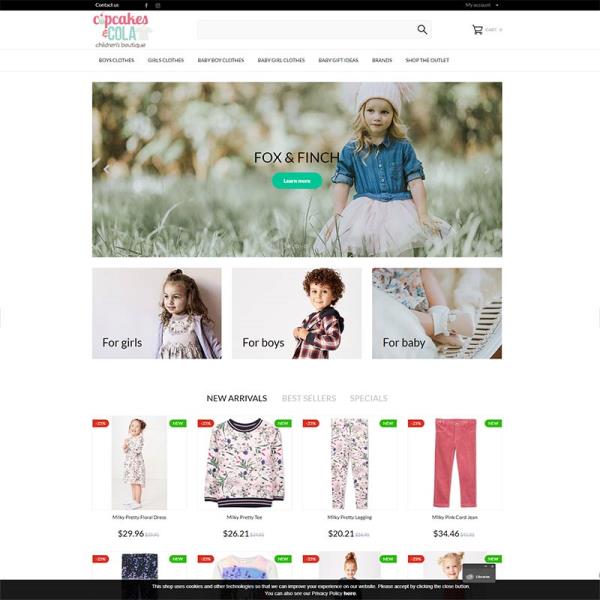 In the four weeks that followed, compared to the preceding period of the same length, there were noticeable improvements in terms of user behaviour for organic search traffic:
Bounce rate (the percentage of single-page sessions in which there was no user interaction) dropped 45.1%
The average pages viewed per session was 54.2% higher
The average session duration was 57.6% higher
Across all traffic channels, the ecommerce conversion rate and revenue each more than tripled.
The website makeover project included:
Researching more modern PrestaShop themes to uncover options able to incorporate the existing navigation menu (which had been wrapping to the next line when viewing on desktop)
Switching over to the new theme approved by the client
Quality control measures to determine if any functionality issues existed on common devices and browsers
Fixing functionality and styling issues, including:

Replacing theme placeholder images on the homepage
Pulling in "New Arrivals" products on the homepage (previously this section was empty)
Adding custom CSS to display category banners at 100% width on mobile
Applying custom styling to the search bar
Changing the colour of the cookie notification text to make it readable
Inserting a higher quality logo

Backing up the site fully via FTP
Learn more about Kook's website makeover services