Dynamic Product Ads on Facebook and Instagram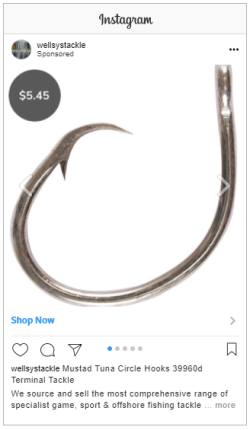 One of Facebook's most powerful features is that it is arguably the single largest marketing database on the planet. Think about everything you tell Facebook! You tell them your age, gender, sexual preference, marital status, where you live, work, your likes, dislikes, what kinds of things make you laugh or cry… everything! For an advertiser, this makes Facebook and its photo-sharing channel Instagram two of the most lucrative advertising channels on the planet.
But for websites that sell more than one product, determining which products to show to which audience can be a real challenge. How can a website that sells multiple different categories of products highlight the right products to the right people?
Facebook's Dynamic Product Ads (which are also available to show on Instagram) can help solve that challenge. Properly built e-commerce sites can publish a product feed which can push out "dynamic" information for all of your products (meaning the information updates as you update your website's products). These feeds can be read by Facebook to create dynamic product ads.
Facebook and Instagram Dynamic Product Ads Campaigns allow for advertisers to show ads for the most relevant products to the right people. We can show ads to audiences of Facebook and/or Instagram users who have visited your website before, or audiences that are most likely to buy your products.
Dynamic Product Ads can be customised for use throughout the "conversion funnel" (the path that a website user takes from entering your website to purchasing a product), from discovering your site to discovering a product they want to buying that product. Some strategies available are:
Broad Dynamic Advertising: We can show select products to users who have never visited your site but are likely to be purchase from you based on their Facebook profile. Facebook's Lookalike Audiences are incredibly powerful methods of advertising to new audiences likely to buy from you.
Dynamic Product Remarketing: We can promote your products to each unique visitor to your website. This includes –

Products that were viewed but not added to cart
Products that were added to cart but not purchased
Upsell products
Cross-sell products
Any custom combination!

Loyalty Strategy: We can promote specific discounted items to those who have purchased from you recently in an effort to increase repeat purchases.
We can show single image ads, carousels or ads that show collections of images, all of your products that the user has either already viewed or those you particularly want to highlight.

Would you like to learn more about dynamic product ads for Facebook and Instagram? Contact the Digital Marketing Team at Kook today!