Google Ads
Certified, experienced and totally focused on results.
Our Google search advertising professionals are Google Ads Certified and have extensive experience with advertising for a wide variety of industries. You'll find plenty of information below, and we're ready to help deliver your business results at the click of a button.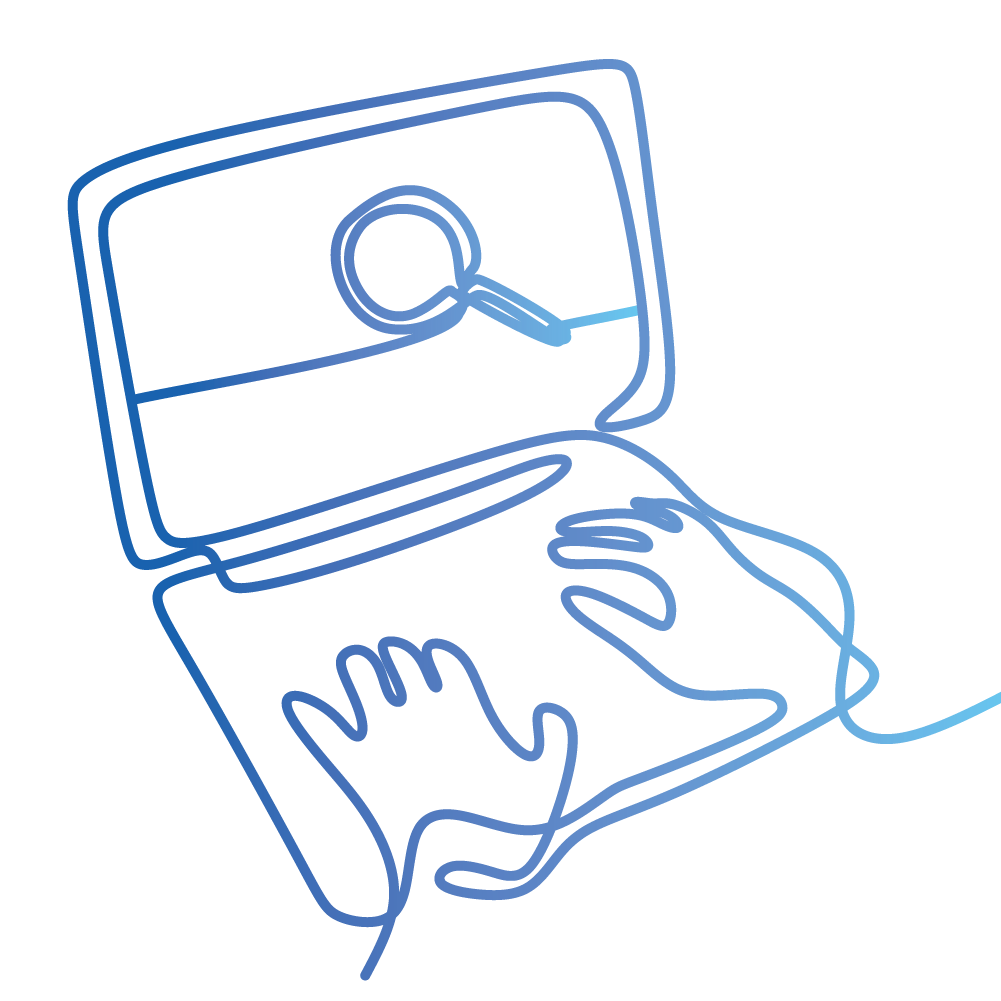 Search marketing
Measurable ROI

No contracts

No jargon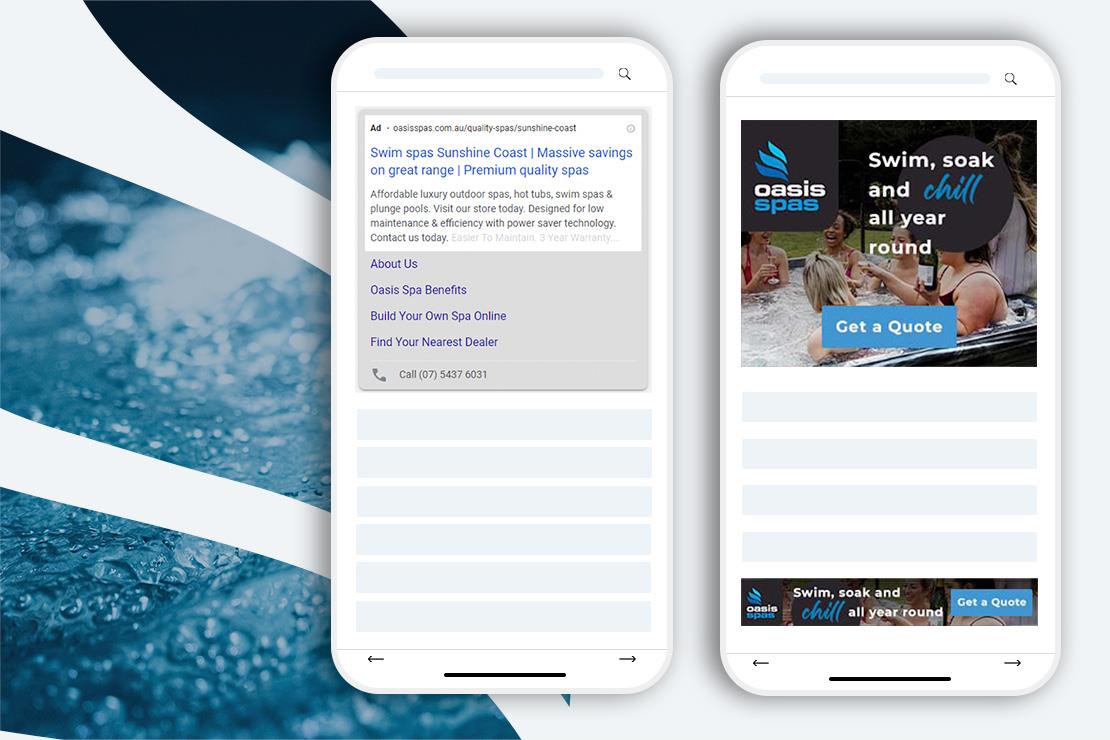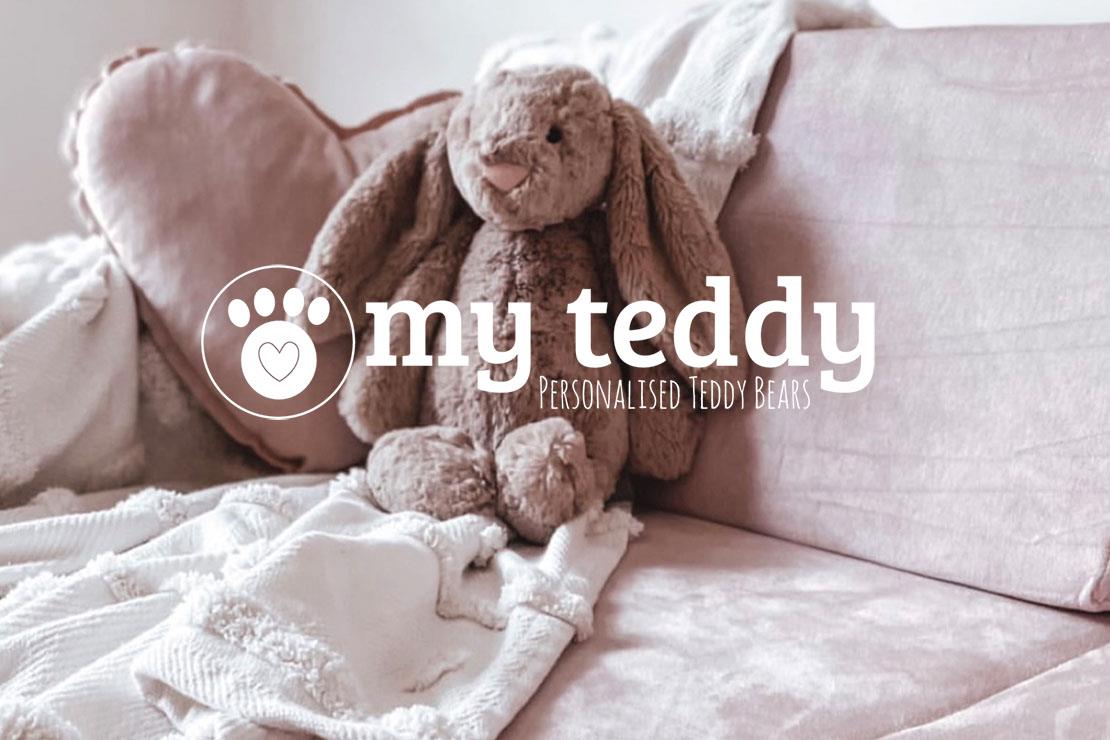 Google Ads put you on top
Multiple channels offer flexibility for any type of service or product
Google Ads (formerly known as Google AdWords advertising) is the brand name given by Google for any of its advertising services. It's the way that businesses are able to advertise on Google, the largest and most popular search engine on the planet.
More than 9 out of every 10 searches are performed on Google's search engine. Google is divided into the following networks for paid online advertising purposes:
Search Network (paid search)
Display Network (placement or remarketing ads)
Video Network (YouTube ads)
Shopping Network (shopping ads)
Universal App Campaigns (which can appear on Search, Display or Video)
Google Ads can be a highly profitable investment for companies looking to increase sales, develop an online presence and generally grow their business. Because of the vastly different networks that make up Google, we can run ads that help showcase your business to potential customers throughout the buying cycle. Being there with your message during multiple touchpoints in the path to a sale is critical in ensuring you get a customer's business.
Few leads can be attributed to one single digital source.
The main feature of Google Ads is its Pay-Per-Click (PPC) advertising program. This program can be tailored for local, national and international distribution to achieve a positive return on investment (ROI).
We work with you to determine realistic expectations of return, while developing an appropriate budget and cost strategy. The Kook Google Ads agency team consists of individually-qualified Google Ads professionals. Compared to DIY marketers, we have a broader knowledge of the Ads tools and their practical application.
Benefits of Google Ads
Google search results are divided into two primary sections:
Paid Search (the results at the top with "Ad" or "Advertisement" next to each listing)
Organic Search Results (aka the "free results", the results in the maps and below the paid listings)
Every time a user does a search on Google for something related to your industry, you have an opportunity to get a message in front of them to capture a lead or sale. This makes every bit of space in Google's search results valuable. We want you to think about Google search results like real estate. There's only so much space, and every business you compete with is vying for attention from those users as they go through their "micro-moment" of searching for something you sell.
With a creative and experienced copywriting team, we produce engaging ads designed to catch the attention of your target market. Google Ads advertising is an ideal online advertising resource for three key reasons:
It allows targeted advertising on Google whether by geographic, network, device or language attributes.
It allows for greater control of both advertisements and the budget.
It creates measurable value through a flexible budget, informed spending and results-based costs.
Search Network (paid search)
Google Ads' most valuable spots are those that are "above the fold". Whether you're doing a Google search on your mobile device, tablet or desktop, the listings with higher average positions that are above the fold (where you can initially see on your screen without scrolling down) are the most prominent and eye-catching to the user. Results that are a part of paid search that get this valuable above the fold real estate are all designated with "Ad" or "Advertisement" next to the listing.
Google Ads' paid search (aka "SEM", aka search campaigns) allow businesses to bid on keywords associated with their industry to get text ads in front of possible customers. Like most keyword-based advertising on the Internet, this is an auction-based system, with all advertisers bidding against each other on select keywords to show their ads. Some other search engines might just show an ad for the business that paid the most. But not Google. Google bases the average position of an ad (where it shows up in search results) on 2 factors:
How much the advertiser bid on the keywords
The quality score of the landing page for the ad
Google scans the websites of every single ad for every single keyword to determine if there is relevant content for the keyword on the website, and assigns each one a quality score (a score from 1 to 10 based on how relevant it is to the keyword). This ensures that when somebody searches for "Sunshine Coast web development" or "Adwords Sunshine Coast" they don't end up on a landing page for an insurance agency or plumber.
A low-quality score for a landing page can waste a significant portion of your click budget!
Display Network (placement or remarketing ads)
The Google Display Network is a collection of more than a million websites, apps and videos that reach 80% of internet users around the world. While the Google Search Network helps you reach people when they're looking for your services, the Google Display Network helps you reach people earlier or later in the buying cycle.
Websites and apps on the display network are divided by content, topics and keywords, so we can target specific types of websites (including specific placements if there are specific websites you want to reach).
There are also many different powerful options for targeting viewers of websites on the Google Display Network. You can target based on:
Age
Demographics
Location
Shopping habits
Previous users of your website or app (aka remarketing)
Previous customers (even offline customers)
And because it's Google Ads (formerly Google AdWords), we can target bids based on time, date, location, schedule or anything that helps give us an advantage over the competition.
All of this data has helped the Google Display Network become one of the most effective visual advertising placement systems in the world, and a vital touchpoint in the buying lifecycle for most customers. It helps us reach the right audience, targeting your message to potential customers at the right place and the right time.
Google remarketing: the lowest hanging fruit
Remarketing is when we show ads to people who have previously interacted with your brand (either having previously visited your website, used your app or otherwise used your services) and/or adjust the bids for our ads higher or lower to show to an audience of people who have previously visited your website or purchased your products or services. In the world of digital marketing, the "lowest hanging fruit" (or the most effective advertising) is remarketing.
How many times have you been to a website, then visited a completely different website (like news.com.au, Facebook, Gumtree or eBay) and were amazed to see an ad for the first website somewhere on the page of the different website?
Does it feel like that advertiser is watching you? Welcome to a remarketing audience!
Everyone knows it usually takes more than one hit of the marketing hammer (or more than one touchpoint) to prompt a sale. Quite often it takes several visits to get a buyer "across the line" in the sales process. Google remarketing is perfect to keep in front of your prospective customers. The more times the person visits your site the closer you are to converting them to a sale.
Remarketing uses a Pay-Per-Click (PPC) advertising model so you only pay when someone clicks through to your website. One of its biggest advantages is that impressions (when your ad shows) are actually free. This means once the ads are configured and up and running, they're essentially free branding ads!
How does Google Display Remarketing work?
A visitor's computer will store details about the fact that their device was used to view your website. Privacy is respected as there is no personal information about the user stored, just some basic information to help identify their device. When that same device is used to view another website on the Google Display Network, Google will show the user your advertisement, reminding them of their visit and enticing them back to your website.
Video Network (YouTube ads)
Google video ads: like TV commercials, but so much better!
With 1 billion active users each month, Google's video network, anchored by YouTube, reaches more adult viewers than any traditional television network. Every minute, more than 300 hours of video are uploaded to YouTube, with 30 million visitors watching every single day. In most months, 80% of 18-49 year olds will watch YouTube.
Google Ads (formerly Google AdWords) Video Campaigns help us advertise to this significant audience. And like the Display and Search networks, we can target video ads to show only to people who are most likely to become customers for your business and only pay when those people actually watch your video. No more wasting advertising dollars showing commercials to people who aren't interested in your business in the hope that a few might be. And unlike free-to-air television advertising, Google Video Ads let us know exactly how many people watched your ads, how many of them then went on to view your website and even how many went on to make a purchase or contact you!
The biggest production cost in advertising with Google video ads is the production of the video itself. Like commercials, short and sweet are the preferred format, with many requirements being 30 seconds or less. We recommend a professionally designed campaign, and if you need help with commercial production, we have local, national and international partners who can assist.
Google offers video ads in 3 different formats:
TrueView video ads: These ads can appear on both YouTube and other publisher sites within the Display Network. They must be 15 seconds or less if you want the non-skippable version (30 seconds or less on some publisher sites) and you're only charged when viewers watch or interact with the video. If you're ok with people being able to skip your video, you can make it any length, although 3 minutes is the recommended maximum. The more engaging your video is, the better! You can show these videos either as "in-stream ads" (before other videos on YouTube and across the Google Display Network, giving the viewer a chance to skip the ad after 5 seconds for skippable ads) or as "discovery ads" (where the video appears in YouTube search results, alongside related YouTube videos or on the YouTube mobile homepage).
Bumper ads: These are short ads (6 seconds or less) that play before, during or after another video. These are only used for brand awareness, reach or campaigns that don't focus on lead generation or other on-site goals.
Outstream ads: These are muted mobile-only video ads that show on partner websites and within Google partner aps.
Shopping Network (shopping ads)
If you have an online store and you're not utilising Google Shopping (previously known as Product Listing Ads or PLAs), you are missing a valuable source of sales leads.
This is especially true for merchants of well-known brands and products where it can be difficult to stand out from the hundreds of other sites selling the same goods.
Google Shopping explained
When an online shopper searches for a brand and/or product, Google Ads (formerly Google AdWords) shows products for sale that match the shopper's search at the top of the search results. The reason this works so well is that if a prospect is looking for a blue, size 10 Nike Air Pegasus shoe, or uses the product number, you can be pretty certain they have made up their mind what they are looking for, and you just need to get your ad in front of them.
Just like Google search campaign ads, Google Shopping ads are also based on a Pay-Per-Click (PPC) payment model. As you're not going to get a sale on every single click, Shopping ads are best suited for higher-margin items where you can maximise Return on Investment (ROI). If you have lower-priced items but most customers order many of them, or usually add more products, or the lifetime value of the customer is worth a lot more, these factors can all have a bearing on what you consider ROI.
How do you get your products on Google Shopping?
Firstly, you'll need to tell Google what your products, prices, stock levels, product images and shipping costs are. This involves creating a product feed via Google Merchant Centre to send Google Shopping updates on a regular basis. These updates are usually sent once or twice per day, depending on the fluctuations in price and availability, and should ideally be automated and dynamically generated. Google has stringent rules you need to adhere to in order to approve your products, which is why it's important to use qualified developers and Google Shopping certified professionals (experts at implementing automated feeds that update with your website's stock levels for most eCommerce systems).
The items must be in stock, available to purchase on your website, and have shipping costs that match those on your site. You can even specify which products use which shipping method (e.g. Toll, TNT, Australia Post) or you can set the freight rules to match your website. Google is smart enough to audit all these things, and not conforming correctly will see your products de-listed or your entire Google Merchant Center being suspended.
What Are the Costs of Setting Up Google Shopping?
Setting up and configuring a Google shopping feed via Google Merchant Centre is rarely an easy process. Even the simplest eCommerce systems / Content Management Systems need configuring to ensure the data matches the Google Shopping product data specifications. The biggest cost is usually ensuring the integrity of the data is sound with all the matching fields, especially required values such as brand, GTIN (Global Trade Item Number) and MPN (Manufacturer Part Number). You need to be confident that this product feed is sending the right data, updating whenever the website is updated and that you have the ability to change this feed to add custom fields so you can get accurate data returned.
What do Shopping Ads cost per click?
As Google Shopping ads are based on an auction system, the ad budget required will depend on the type of products you sell and only an expert can calculate if you will be able to attain a positive ROI. The more a keyword is searched, typically the higher price the keyword bid will be.
What are some advanced features of Google Shopping?
Feeds can be tailored to send through custom fields to Google and then within Google you can set rules based on these fields. For example, you may wish to send a field to say a product is on sale, then within your advertising set a rule that any item on sale has a 20% higher bid. This will result in more visibility for the sale items.
Universal App Campaigns (which can appear on Search, Display or Video)
Have an app for your business that you want to promote? Google Ads (formerly Google AdWords) offers a simplified approach to getting your apps advertised across the Google search network (including search partners like Gumtree), Google Play (the Google app store), YouTube (alongside relevant pages or content) and throughout the vast Google display network. Ads can also be shown within Gmail or even in other apps!
Google's complex algorithm A/B tests various different combinations of ads to find the ones that work best to get the most downloads of your app. Campaigns can either focus on getting more installs of your app or more purchases within your app (or more revenue from in-app purchases).