Update - The Small Business COVID19 Grant still has $7.5 million left for Regional Queensland Businesses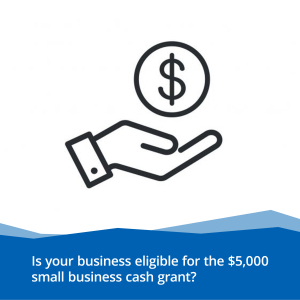 Are you a small business in northern Queensland? A high percentage of businesses in regional areas of Queensland have been approved for the Queensland adaption grants. Act now and apply if you haven't already. You can use these grants for website builds or upgrades, online advertising, social media and heaps more. That's $10,000 with no strings attached. This won't last much longer so act today!
Update - $7.5 million still available for Regional Qld businesses!
Businesses still reporting a high success rate with grant applications!
Are you a small business in Queensland located north of Noosa / Sunshine Coast? While funds for businesses located in Brisbane, Sunshine Coast, Gold Coast, Ipswich and Toowoomba are long gone, the Queensland Government still has over $7.5 million in funds available for Regional Queensland small businesses hurt by the COVID19 restrictions. Despite over 4,500 applications submitted from Regional Queensland businesses, just over 15% remain from the $50,000,000 grant fund, which means they still have around 750 x $10,000 grants available for Queensland small businesses. A high percentage of those who have applied in regional Queensland have been approved.
Was your business hurt by COVID-19? Could it benefit from $10,000?
If you're a Queensland small business located anywhere north of Noosa and the Sunshine Coast, you can still qualify for between $2,000 - $10,000 in grant funds to help your business. Grants can be used for a wide variety of areas, including:
Building the business through marketing and communications activities (e.g. content development – web pages, mobile apps, visual and audio media etc.)
Digital/technological strategy development
ACT NOW: Regional areas under-subscribed, high chance of success
We're encouraging all small businesses hurt by COVID-19 located in Gympie, Hervey Bay, Bundaberg, Gladstone, Rockhampton, Mackay, Townsville and Cairns to apply for the grant, as there are still millions of dollars available. A very high percentage of those who have applied in regional areas have been approved. Act now and apply or check your eligibility if you haven't already.
Kook has had a high success rate with grant applications
Kook has had tremendous success with businesses applying for both rounds of the Queensland Small Business COVID-19 Adaption Grant Program. We can quickly assess your business, help determine your objectives, and get you a highly relevant quote that will help you qualify for the grant. Submitting the grant application is fairly painless once you have a quote from Kook.
---
Update: 27 October 2020 at 4:00pm
What's next, Kook?
A meeting with us costs NOTHING. Even if you have an inkling you aren't getting the results you'd expect, let's have a chat.