Boost business by integrating Pipedrive with your website form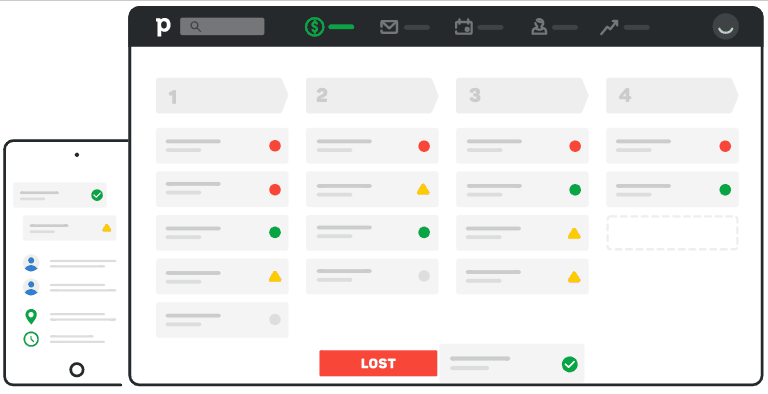 Do you use Pipedrive as your CRM? Kook can enable your website form submissions to flow directly into your Pipedrive sales pipeline via an API integration.
Imagine more leads converting into sales – and profitability going up – simply by having your website form submissions flow directly into your Pipedrive sales pipeline.
If you're using Pipedrive to track your business's sales activities, then integrating it with your website – so that enquiries submitted online automatically flow directly into it – makes a lot of sense. It not only delivers a beneficial efficiency saving, but may even enable your sales team to be more effective.
Many businesses large and small utilise Customer Relationship Management (CRM) systems such as Salesforce, Zoho, HubSpot or Pipedrive to help them schedule, complete and track sales activities. However, not all have the leads from their website automatically feed into their sales pipeline. This oversight effectively results in double-handling and can translate into slower follow-up and lost revenue.
Having enquiries submitted on your website to drop straight into your sales pipeline, around the clock, is more than convenient. It enables faster follow-up, without any need for the lead to being manually assigned, as well as ongoing tracking of calls, emails and full contact history.
When it comes to integration between website forms and a CRM, including Pipedrive, the web developers at Kook have the expertise to make the process hassle-free.
Feed business leads into Pipedrive through web API integration
Although not affiliated with Pipedrive, Kook is experienced with its operation and connecting websites to it via the CRM's API.
Integrating a website form with Pipedrive allows lead to flow automatically into the CRM. Every time an enquiry is submitted via the website form, a new contact and lead is set up automatically within Pipedrive to allow complete tracking of the sales process.
Beyond standard integration of the web form and Pipedrive via the API, additional custom development is possible. This includes creating custom fields depending on your requirements.
Want to integrate your website with Pipedrive? Get in touch with Kook today.
What's next, Kook?
A meeting with us costs NOTHING. Even if you have an inkling you aren't getting the results you'd expect, let's have a chat.