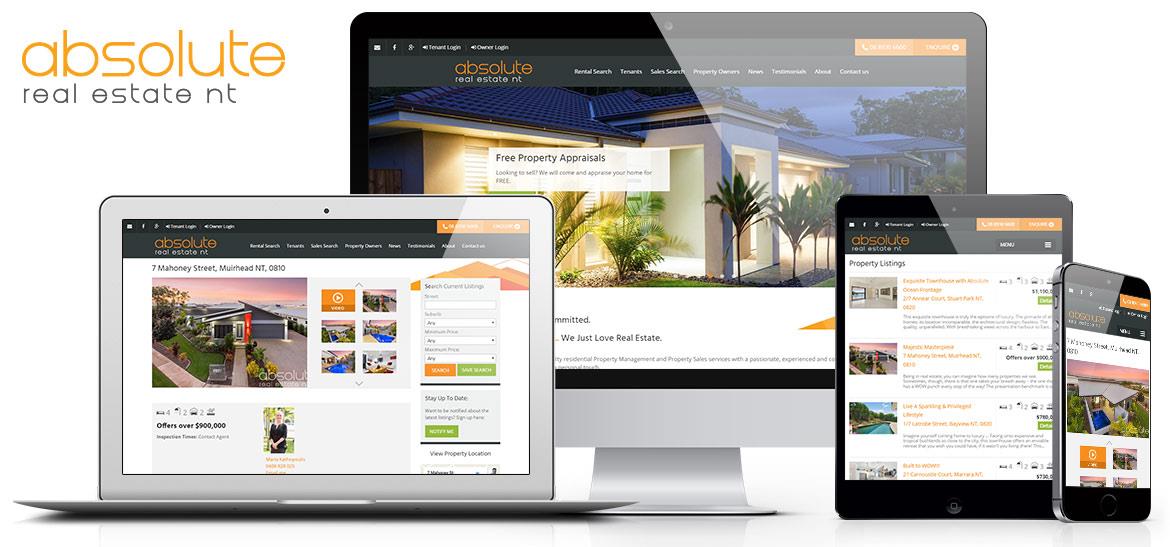 A few easy steps to your new real estate website
Custom real estate website design –

The first step is a design that sets you apart from the highly competitive real estate market, for all the right reasons. We pride ourselves on producing beautiful, functional websites, and our design team will make sure your real estate website portrays a professional image. With your audience increasingly on the move, a website configured for smartphone and tablets is essential to your business. We will take pride in ensuring your new website is fully mobile responsive and your listings show the properties in the best format, regardless of the device being used

.
User-friendly Content Management System (CMS) –

Our in-house development team will build your new real estate website using Kook's proprietary .Net CMS. This platform is an easy-to-use CMS that lets you add pages and make changes without on-going costs for updates

.

Integration with your Customer Relationship Management (CRM) software

–

We can provide seamless integration with your existing CRM, such as Salesforce, Ontraport, Infusionsoft, Zapier, HubSpot, Pipedrive, MailChimp, Console, Aro Software, LockedOn, MultiArray, REI Master, Rockend and Agent Box – just to name a few. Virtually all real estate management solutions use the same industry standard REAXML file format, so this includes listing sync. Your website is updated automatically at the same time as realestate.com.au or domain.com.au with properties live within minutes and no need to enter any extra information. Some CRMs also allow us to add triggers to encourage customer engagement and improve customer retention, with the process of managing a large database streamlined to ensure people are systematically sent relevant communications based on where they sit within the sales funnel.

Customise your site – An excellent feature about Kook real estate websites is our ability to customise the website to suit your individual needs. Do you want dedicated Agent pages to help really engage with your audience? How about showing individual agent sales history and current listings? No problem. Talk to the team at Kook to see how we can help you stay ahead of the competition.
Promote your site –The last piece of the puzzle is a complete marketing strategy. How do you plan to grow website traffic to your new site and build leads? Will advertising on Google or Facebook give you the best return on investment? Kook gets results. Ask us how.
What our customers say
"I'd have to say we are the biggest fans of Kook!
Firstly, we had two previous attempts with other companies that took two years of our lives – with no result.
We were left with an impossible amount of time to roll out our new website but the guys at Kook were nothing short of legendary! They are fast to respond, proactive, committed, professional and most of all so FABULOUS to deal with!
What was truly impressive was their ability to decipher through our inexperienced jargon and provide a website and look that illustrated what we had in our head. They also provided suggestions on what could be improved or added – which was exactly the guidance we needed.
On top of this, Kook did wonders with our SEO and our website is now located at the top of page one when doing an organic search for property management services and sales in Darwin. Got to be happy about that, right?!"
– Michelle Kathopoulis Absolute Real Estate NT –