Has your business lost the stars that used to be in your search result rankings?
If you aren't seeing the review snippets (review stars) previously visible when your business came up in Google search results, you've been impacted by Google's latest review-rich result algorithm updates.
Earlier in September 2019, Google cracked down on how and when it shows the review-rich result snippets – events, books, courses, movies, music, products, recipes and more – in Google results.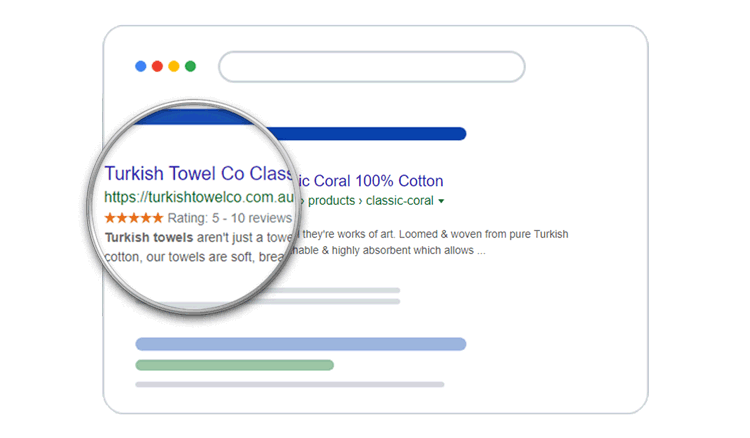 Clarification of What a Review Snippet Is
A rich review snippet is a short excerpt of a rating or review from a review site. It normally displays as an average of the combined rating scores (such as 1 to 5) from all reviewers and appears as star icons complemented by other review summary info.
3 Major Changes
Must now specify the name of the item that's being reviewed.
Some new restrictions on schema types which can have rich review results – LocalBusiness & Organisation.
No more self-serving reviews allowed. Google reps stated that when the business being reviewed controls the reviews, they WILL NOT display review snippets in search results. This applies specifically to LocalBusiness and Organisation schemas (and their subtypes) outlined by Google, NOT other types of schemas.
Sectors Most Affected by Review Snippet Updates
Finance
Real Estate
Health
Jobs & Education
Law & Government
Vehicles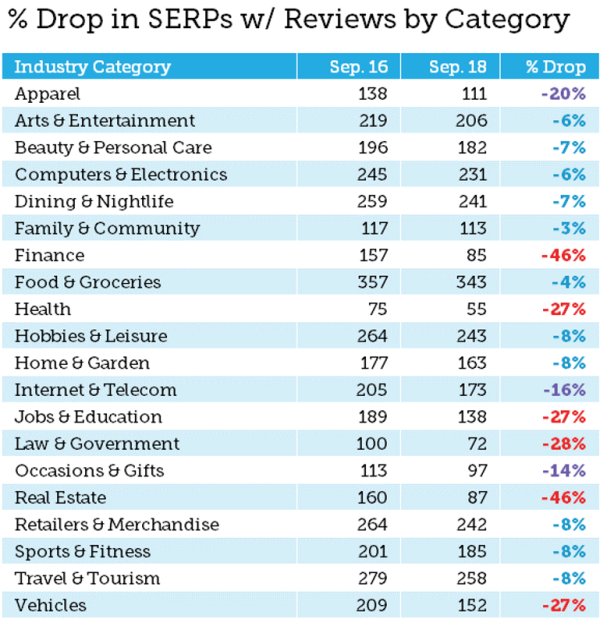 From MOZ Blog – Google Review Stars Drop by 14%
Info, FAQs & Google Support
For more information read though the Google Guide to Review Snippets. If you've been impacted by this change, get in touch with Kook.
If you've had your rich snippets removed by Google you'll need to acquaint yourself with the new rules that apply to review snippet schemas and adjust accordingly.
These changes are still rolling out so if your business search result snippets haven't already been impacted, they may well still be affected over coming weeks.