Embracing a social media strategy that delivers on business goals
"Follows" and post engagement – such as "shares", "comments" and "likes" – are often dismissed as vanity metrics but that is only true if you are failing to connect activity on your social media accounts back to real business objectives.
Business conversions – whether sales or leads – should be the ultimate aim of any social strategy, with building brand awareness and turning customers into loyal brand advocates also worthy goals.
Of course, without followers you have no audience and without steady engagement it will become more and more difficult to reach even that audience due to algorithms designed to show people content that resonates.
Just keep in mind that while building a following and providing them with engaging content is absolutely important, it's not the end goal for your business. That alone doesn't generate you income.
To really get a handle on whether your social media efforts are delivering business conversions, you need to not only tracking link clicks on posts but also what people do once they land on your website. Do they make a purchase? Do they submit a quote request or an enquiry form? Do they click on your phone number or your email? Do they take any other high-value action?
At Kook we manage social media for clients of all sizes across all industries, from national companies to local tradies. Learn about some of the wins we've achieved in these case studies: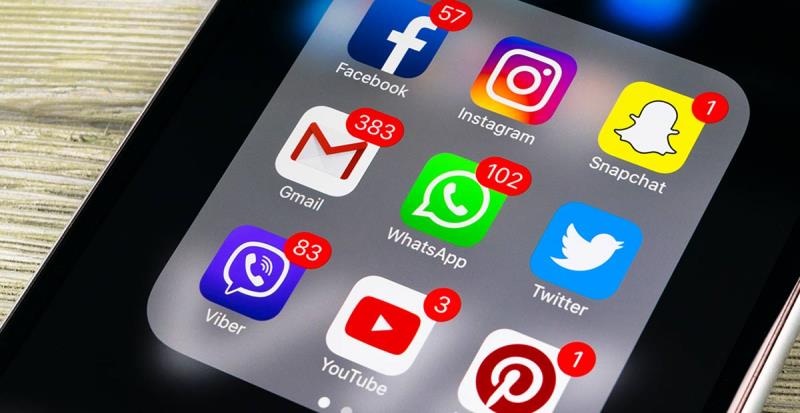 No matter your goal, we can boost your social media returns
Our social media strategy is tailored to your particular business and your specific goals.
This means a different approach for a client whose primary objective is brand awareness or building an engaged online community to a client whose main goal is to sell products or generate leads.
Here's a few insights into other clients we've helped:
Our strategy for a client with an eCommerce website and seven physical store locations throughout Queensland, selling billiard tables and accessories, has resulted in a 300% growth in online sales from traffic originating on Facebook in just two months. This has involved focussing primarily on driving website traffic from our scheduled content, which is supplementing our client's in-house efforts, in conjunction with a Facebook and Instagram advertising campaign.
There has also been seven times as many website sessions originating from Instagram for this client in comparison to the corresponding period before Kook's management of their social channels commenced.
For a developer selling land in a Sunshine Coast masterplanned community, across nine months we have increased Facebook organic reach by more than 900%.
In eight months of Kook's management of their Facebook page, another Sunshine Coast client – a Mooloolaba-based real estate agency – has benefited from 317% more website sessions originating from that channel. Of those sessions, 6% have resulted in goal completions including phone clicks, email clicks and property enquiry form submissions. Organic reach has increased 132%, with engagement up 8%.
A Sunshine Coast plumber has gained 817% more website traffic from Facebook across seven months of Kook's management, compared to the corresponding period prior, with 4% of sessions resulting in online enquiry submissions. Organic reach has increased a whopping 785%, with 173% more engagement.
Are you ready to ditch the DIY struggle and get better results from your business social media accounts? Contact Kook today.