10-plus reasons to upgrade your WordPress editor to Gutenberg
A new era in WordPress has arrived, with the much-hyped Gutenberg editor soon to be added as a core feature. Earmarked as a big leap forward by providing an agile user interface that will dramatically change the way website administrators interact with it, find out why you should upgrade to Gutenberg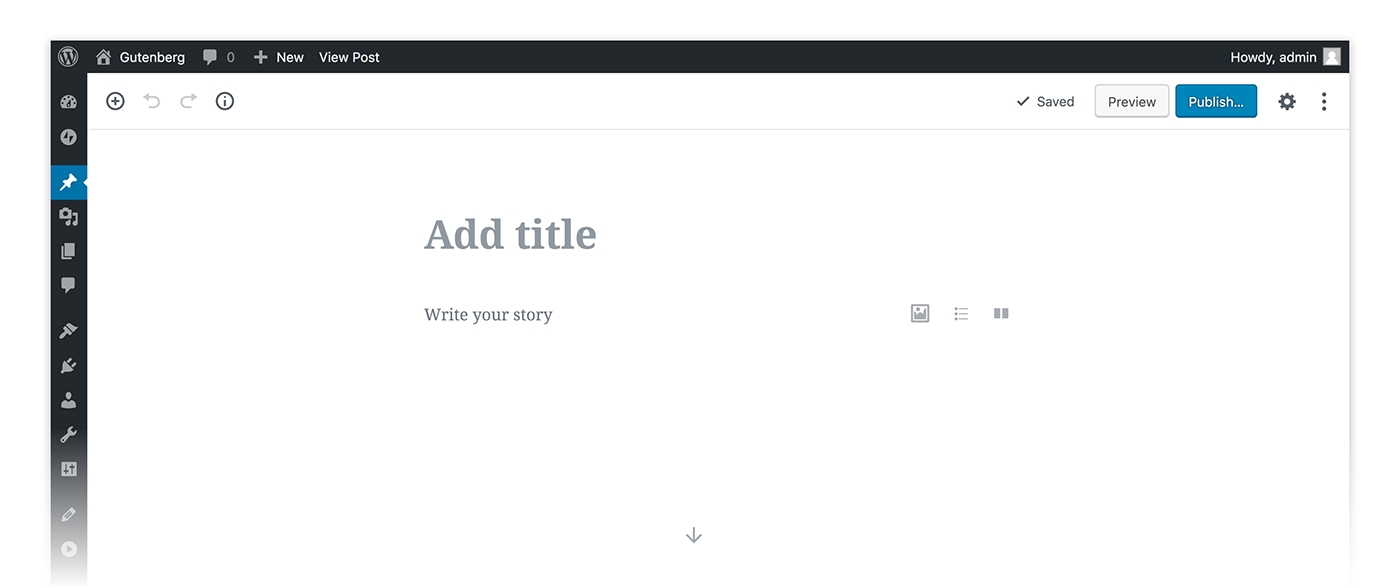 A new era in WordPress has arrived, with the much-hyped Gutenberg editor soon to be added as a core feature – replacing the incumbent TinyMCE editor.
WordPress has long endured a reputation for being a somewhat clunky Content Management System (CMS) and Gutenberg has been earmarked as a big leap forward by providing an agile user interface that will dramatically change the way website administrators interact with it.
The incumbent WordPress editor has been satisfactory for typing text, but not as intuitive when adding images, multimedia, embedded content from social media, polls or other elements into the mix.
Various approaches have been required, such as:
Digging around in a media library for images, multimedia and files (or having to use HTML shortcodes)
Using difficult-to-remember shortcodes for specialised assets of different plugins
Adding widgets for contents on the side of a page
Adding excerpts for subheads
Pasting links for embeds
Named after the bloke who invented a printing press with movable type more than five centuries ago, Johannes Gutenberg, not the famous '80s actor Steve Guttenberg of Police Academy fame, WordPress believes the new Javascript interface will make "writing rich posts effortless".
Similar to other website CMS platforms, such as Squarespace, Gutenberg will utilise "blocks" to enable content to be more easily inserted, rearranged and styled with far less requirement for custom code.
What are blocks?
Blocks are the most basic component of Gutenberg. Combining the best features from page-builder plugins such as Divi and Visual Composer with what's already on offer in DIY-targeted platforms such as Medium, Wix and Squarespace, these building blocks for your website can be dragged and dropped onto a page to create custom layouts quickly and easily – without the necessity for technical skill.
Intended to simplify what until now has required shortcodes, custom HTML or delving deep to discover hidden features within WordPress, blocks will be available for headings, subheadings, paragraphs, columns, quotes, lists, buttons, images, galleries, video, a tonne of super easy embed options and more.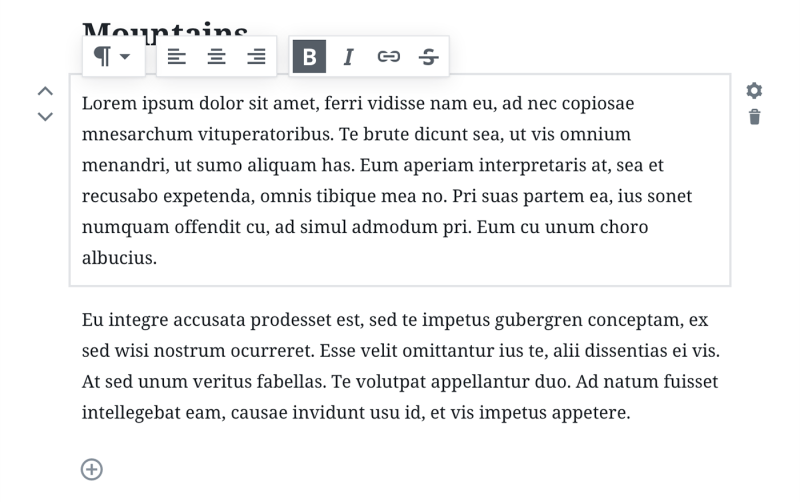 Image courtesy WordPress:
An example of a Gutenberg text block.
Key ways Gutenberg will improve your WordPress experience
If you're still not convinced about upgrading your WordPress site to Gutenberg, consider these 10 ways your user experience is likely to be enhanced:
The editor is far more intuitive than before.
You can achieve more, with fewer plugins.
You can create modern, media-rich layouts without the need for HTML, CSS or building your own custom theme.
The Gutenberg editor is mobile responsive, making it far easier to make quick edits regardless of your screen size or device.
Gutenberg's interface provides more writing space, creating less distraction and generally improving the UX for those adding content.
Gutenberg embraces WYSIWYG – your website will effectively appear as you see it in your editor.
Each block can have its own styling, such as font size, text colour, background colour or image dimensions – all easily selected by the click of a button.
Creating tables, splitting text into columns or inserting anchor links, to help website visitors quickly navigate to a certain section of the page that interests them, is so much easier.
Blocks can be saved, with settings intact, to be reused elsewhere at a later time – essentially enabling the creation of templates to make adding new pages or blog articles more efficient.
The slash autocomplete function (a similar feature to Slack) can vastly improve efficiencies when formatting content – by typing slash and then start typing the block type, you'll see a list to choose from (for example, "/head" will provide the ability to quickly select a Heading block).
How do you switch to Gutenberg?
Gutenberg is available as a plugin now from the WordPress repository, although requires WordPress version 4.9.8 for installation. It will be included as standard with WordPress 5.0, planned for release this year.
Although intended to make using WordPress easier, some may find Gutenberg difficult to work with initially until they become familiar with the new user experience. The installation process itself may be the most daunting, owing to the high probability of backward-compatibility issues arising.
If you're wanting to upgrade to Gutenberg to take advantage of its vast improvements, but want some help in making sure the process goes smoothly, we're here to help.
Contact Kook today to assist you with a professional Gutenberg upgrade >>