How builders can increase leads following the HomeBuilder grant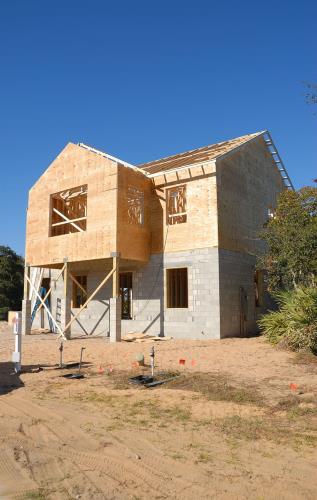 The Australian Government's HomeBuilder program offers a $25,000 grant for new home builds and renovations, here are some digital marketing strategies builders can use to increase leads.
Builders and contractors with an enhanced digital presence are most likely to benefit from the Australian Government's HomeBuilder program, which is providing eligible owner-occupiers (including first home buyers) with a grant of $25,000 to build a new home or substantially renovate an existing home.
The program is meant to give a shot in the arm to Australian home builders and their sub-contractors who now find themselves with a lack of leads and projects in the pipeline as a result of the COVID-19 shutdowns of March through May 2020.
Despite mixed reactions from those in the home construction industry as to how effective this incentive will be, Kook believes HomeBuilder will help generate more leads and projects for those builders and contractors who have strong digital marketing strategies in place.
How can home builders generate more leads as a result of the HomeBuilder grant?
Some simple strategies will help ensure builders are well positioned to make the most of the government's HomeBuilder grant:
Have a strong website: A profesionally designed multi-page brochure style lead generation website with strong calls to action is key for any builder to get leads. How old is your website? Can people easily call or send you an enquiry from their mobile device?
Have a strong digital footprint in place: This is the core of any SEO strategy. There are a number of important sites that should link to your website to ensure that potential clients can find you.
SEO, SEO, SEO: Engaging a professional digital marketing agency to action a Search Engine Optimisation strategy is key to ensuring you can be found on Google.
Paid search: There's no better way to generate enquiries and phone calls than a well designed paid search campaign through Google Ads and Microsoft Ads.
Strong branding: Strong remarketing ads (those ads that "follow you around" from one website to another), radio ads (including digital radio) and other relevant display ads are very important. Customers will often require several "touchpoints" with your business before they decide to sign a contract with you.
Strong sales follow-up: The downfall of many builders is having a lack of assets assigned to the sales process. Digital marketing ensures your phone will ring, but having someone who can help weed out the tyre kickers from those who are more serious is incredibly important. Dedicating time to follow-up with leads and quotes is vital to ensure your pipeline for future work is secure. Having employees who handle this process is almost always the key for any single operator to grow into a larger, more sustainable business. And having CRM software in place to help you track all of your leads and quotes is an excellent investment.
What's next, Kook?
A meeting with us costs NOTHING. Even if you have an inkling you aren't getting the results you'd expect, let's have a chat.