Google Search Console and user management
The Google Search Console which is a part of Googles Webmaster Tools has many great uses for improving the search engine rankings for your website. If you already have a registered Search Console for your website, you can easily add Kook as a registered user for our ongoing Webmastering and SEO services. Google's Search Console also has a feature that allows users to share ownership and let other users have access to the search console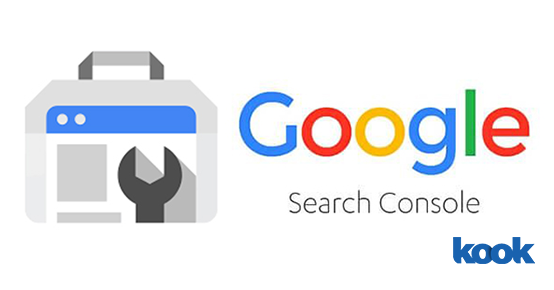 The Google Search Console which is a part of Googles Webmaster Tools has many great uses for improving the search engine rankings for your website. If you already have a registered Search Console for your website, you can easily add Kook as a registered user for our ongoing Webmastering and SEO services. Google's Search Console also has a feature that allows users to share ownership and let other users have access to the search console and review the materials. The steps are simple: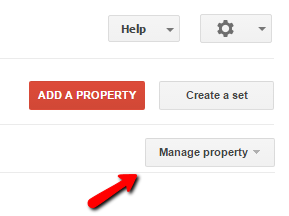 Firstly, log into your Google account in which you have your website ownership verified by Google.
Then click the "managing property" button
Then click the option that says "add new user".

This will re-direct you to a new page with a list of all currently registered users.
This will prompt a pop-up window to open.
Type the email address of the new owner into the desired field. To add Kook, please use trackingkook@gmail.com with Full Permission.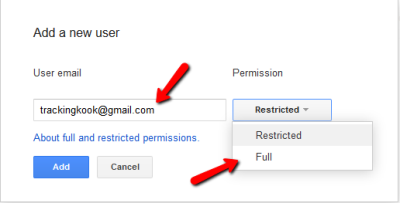 After adding the new user they will be shown under the Owners section and will be able to log into webmaster tools and search console with their Google account details. For limited access, you can grant "Restricted" permission.
Once this is done, you now have access to this site from another account. This allows Kook access to crawl reports, search data and traffic analysis which all play a big part in SEO and website optimization.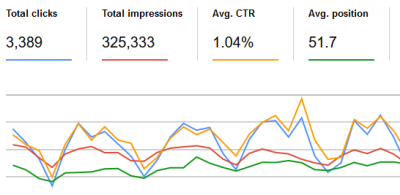 If you would like to learn more about Webmaster tools or the Search Console click here. For questions about Search Engine Optimisation services, please contact Kook today.